ABOUT THE COURSE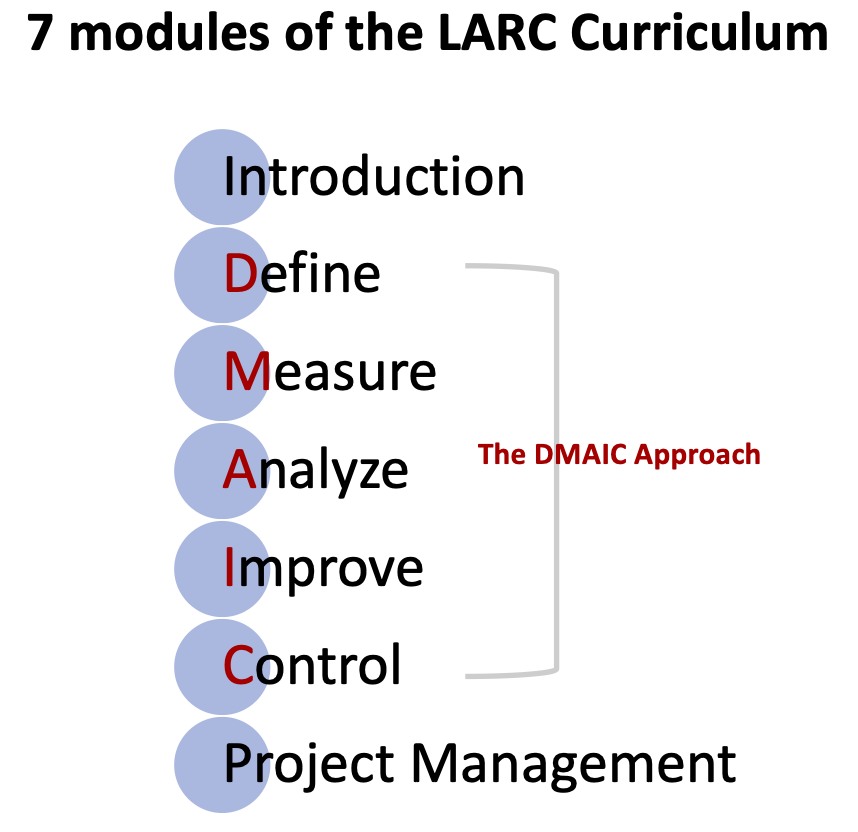 The LARC Training-of-Trainers (TOT) e-learning course is composed of 7 modules. Each module comes with its own tools and lecture videos. This curriculum is complemented by select courses from the Institute of Healthcare Improvement (IHI) Open School, which serve as the knowledge foundation and pre-requisites to the TOT. Scholarships for access to the IHI Open School will be provided to registered course participants.
The 7-module LARC curriculum guides the participants through the DMAIC approach via recordings of didactic lectures and CQI tools housed on the course website. Regularly scheduled live Zoom-based webinars focus on implementation and provide the opportunities for registered participants to get feedback on their implementation and learn from each other.
Words of Wisdom from CQI Ninjas
Dr. Talkmore Maruta, Africa CDC
Who is behind this course?
Below is a list of people that contributed to the development of the LARC TOT e-learning course:
Class Login
Please login to view more content and to join in discussions