Barbara Chase McKinney, MD, MPH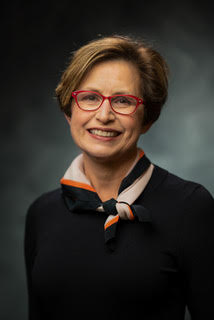 Dr. Barbara McKinney currently serves as a global health consultant and as a physician surveyor for The Joint Commission.
As a cofounder of the Strengthening Laboratory Management Toward Accreditation (SLMTA) program, Dr. McKinney has been involved in laboratory quality and safety improvement in Africa and Asia since 2006. The global SLMTA program supports laboratory accreditation in over 1,300 laboratories in 56 LMIC countries in Africa, Asia, Latin America, the Caribbean, and Oceania. Dr. McKinney joined with Centers for Disease Control and Prevention (CDC) colleagues, Dr. Katy Yao and Ms. Patricia Riley, to create the LARC Continuous Quality Improvement (CQI) initiative for the clinic-laboratory interface in 2016. LARC was successfully piloted and implemented initially in six African countries. The full curriculum package was developed and has been implemented through in-country collaboratives in both Kenya and Zimbabwe. Through multiple implementations, the LARC initiative has continued to undergo CQI iterative cycles of improvement.
Dr. McKinney served at the Mayo Clinic (MC) in Jacksonville Florida (2012-2015) where she spearheaded multiple teams focused on improving outcomes in safety, quality, efficiency, and service. Dr. McKinney attained the rank of assistant professor of healthcare systems engineering in the MC College of Medicine and was initiated as a Gold Quality Fellow in the Mayo Quality Academy. In 2016, Dr. McKinney joined The Joint Commission as a physician surveyor, where she surveys hospitals across the United States according to the standards in the Comprehensive Accreditation Manual for Hospitals, educating and inspiring healthcare systems to provide the highest quality and safest healthcare for all.
Barbara Chase McKinney received a Medical Doctor degree from Loma Linda University (LLU) School of Medicine, completed an Internal Medicine internship and a Laboratory Medicine/Pathology residency at LLU Medical Center, followed by a surgical pathology fellowship at The Mayo Clinic (MC), Rochester, MN. After practicing laboratory medicine in a hospital setting for 10 years, Dr. McKinney earned a Master of Public Health in Health Policy and Management from Johns Hopkins University in 2007.
Dr. McKinney is a fellow of the College of American Pathologists and the American Society of Clinical Pathologists.
Dr. McKinney states, "I choose to develop and implement CQI initiatives because I believe that, by understanding, implementing, and embedding the CQI approach, we can create those empowered learning organizations that ultimately will improve healthcare outcomes".